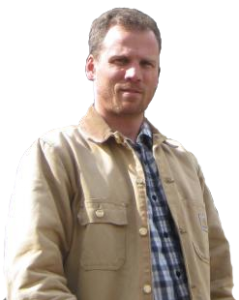 As the owner of True Custom, the designer and builder of truly custom homes, Zach Baldridge has found the perfect avenue for implementing his unusual combination of skills and background. Carpentry and homebuilding were born into him, as he is a fourth generation homebuilder; and he has been surrounded by the art of design his entire life, as his father is also a professor of art and design.
Holding a Bachelor of Fine Arts degree, Zach has designed, engineered, and built a wide range of products including robots, jewelry, stained glass, and furniture. After realizing his dream of designing and building his own home, it was clear to him that this experience was the perfect combination of his mechanical skills and passion for good design.
Now, because of his diverse background, Zach is able to combine his knowledge of Computer Aided Design, artistic vision, and construction expertise to create a beautiful, well built home which is truly customized to the homeowner and their family.