Designing with True Custom, Inc.
I hear from people again and again how difficult, or even impossible, it is to find a home design that is exactly what they want and need. Homebuilders usually like portions of several different plans. Or individuals have their own ideas that they cannot find anywhere. Finding the perfect design would seem to be impossible. But it is not. I design it from scratch.

Construction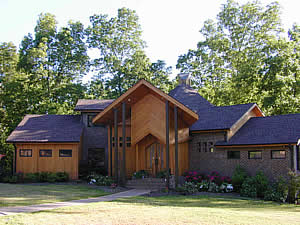 Image 2 of 3
The final stage is construction. My choices of quality materials and quality craftsmanship are what will make your home endure. When strength is questionable, we use steel. When privacy is desired, we sound insulate. I also pride myself on my availability and constant communication with the customer during construction, allowing for a pleasant and exciting building process. My goal is to build a superior home that is high quality, and also a work of art perfectly fitted to the customer's lifestyle.