Designing with True Custom, Inc.
I hear from people again and again how difficult, or even impossible, it is to find a home design that is exactly what they want and need. Homebuilders usually like portions of several different plans. Or individuals have their own ideas that they cannot find anywhere. Finding the perfect design would seem to be impossible. But it is not. I design it from scratch.

Floor planning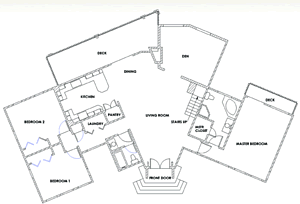 Image 3 of 3
Our home design process begins with a meeting to establish the customer's ideas and key features. Some customers have a lot of ideas and features already determined, whereas some have just a general feeling as to what they want.Next, a preliminary floor plan is created using only the customer's design criteria and my creative skill. Now the design can move to the 3-dimensional stage.